Coming Soon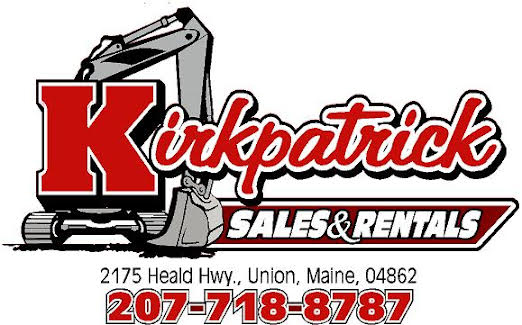 $250.00 Equipment Rental Certificate
Kirkpatrick Sales and Rentals
2179 Heald Highway
Union, ME
Retail: $250.00
Our Price: $125.00
Coming Soon!
6 Remaining
On Sale: Thu 06/08/2023 @ 10:00 am
This $250.00 Midcoast Deals certificate can be used toward the rental of any rental equipment at Kirkpatrick Sales and Rentals in Union. Can not be combined with any other offers.
Kirkpatrick Sales and Rentals
Union, ME
2179 Heald Highway Union, ME 04862
Kirkpatrick Sales and Rental in Union is your one-stop shop when it comes to rental equipment in the Mid Coast Maine area. The family owned dealership is the place for do it yourself projects. From wood splitters to excavators, to manlifts to chippers and everything in between. As locals of Union, Kirkpatrick's hopes to be your number one rental location for equipment big or small. Open Monday – Friday 7:30am – 5pm and Saturday 7:30am – 12 noon. Closed Sunday. Reserve your rental today by calling 207-718-8787 or stop by their location at 2179 Heald Highway, Route 17 in Union.