NEW
4 Weeks of a Personal Training Program
Hybrid Fitness
1767 Atlantic Highway,
Warren, ME
Retail: $250.00
Our Price: $125.00
This $250.00 Mid Coast Deals certificate is good for 4 weeks of their Small Group Personal Training Program from Hybrid Fitness in Warren. Cannot be combined with any other offers or used for gratuity. FOR NEW MEMBERS ONLY.
Hybrid Fitness
Warren, ME
1767 Atlantic Highway, Warren, ME 04864 -
Show Map
Hybrid Fitness is the premier gym in the Midcoast area for busy adults who are looking to lose weight, look great, and feel great in a comfortable & fun setting! We specialize in adult fitness across a wide variety of programs and services including:
Strength Training
Boxing
Pilates
Athletic Programs
Personal Training
Nutrition Coaching
It doesn't matter if you've never stepped foot in a gym before, or you've been lifting weights your entire life. We meet you where you're at so that you reach your goals on a sustainable and enjoyable path. Through expert coaching and a welcoming community, you'll be given the accountability, support, and tools needed to become the best version of yourself! If you're looking to improve your health, increase your energy, get stronger, and just overall feel better, Hybrid Fitness is the "gym" for you!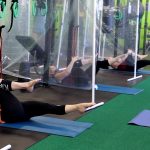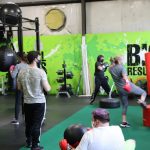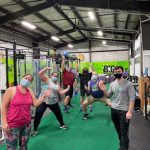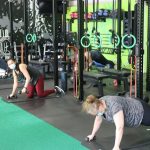 You May Also Like
Sold Out